when Nald came from the market, this made me scream like hell: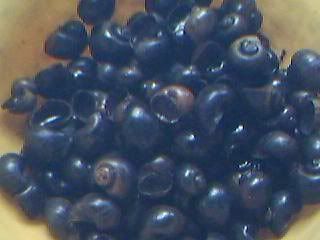 snails.
dozens of dark slimy yucky snails.
i do eat snails.
the last time i ate them was when Nald and I ate at Kamayan years ago.
I couldn't remember anything else, except that Nald had diarrhea after.
Tony and I watched them squirm, antlers and all, out of their shell.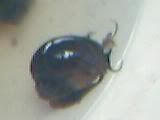 it was so yucky.
their antlers were so.... yucky.
i'm sorry, my mind cannot find another word for it.
they do not just slither on their own, but in groups, too.
ew.
and then Nald said something that made me
swing my head 'no' probably a hundred times.
"linisin mo, tapos pukpukin mo
yung ilalim ng kutsara para mabutas,
igisa mo, tapos igata mo."
no freakin way!
uh-uh.
YOU DO IT!
"hinde... dali-dali lang niyan eh. male-late na ko may pasok pa ko."
then he left.
he just left, leaving me and Tony with the blasted snails.
YOU HAVE GOT TO BE KIDDING ME.
i mean, i can hardly eat them, now you want me to kill them, too?
those tiny, little, slimy, thingies?
aw....
wah!
Look!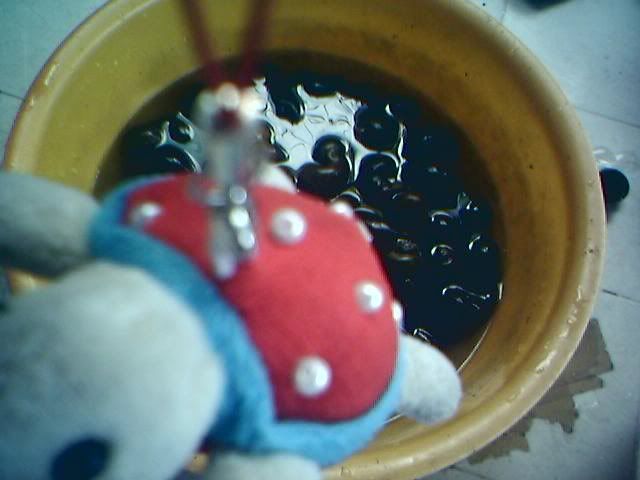 even Pong does not want to have any part of it.
this is murder, i tell yah!
MURDER!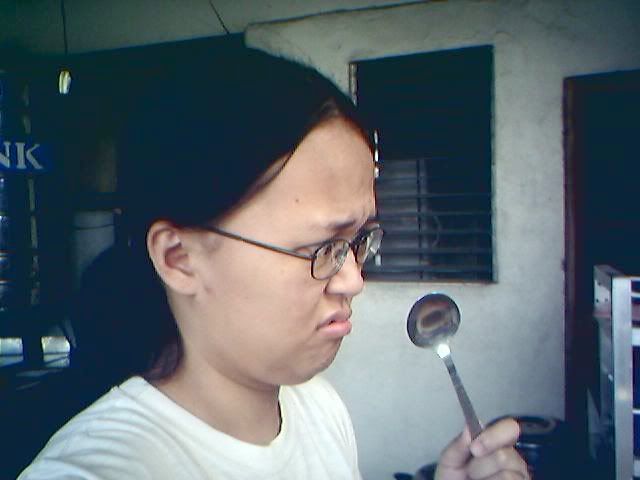 a specialist's equipment... a spoon!
could it be any harder?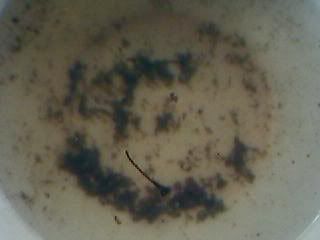 after bathing them, look at how much filth they left.
i even considered washing them with feminine wash, but it may scare them.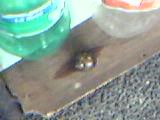 after i washed them all, i found one on the floor...
how in God's name it got there was beyond me.
i was thinking Tony threw it on the floor when it was so slow.
He was having a race with three of them to see which one slithers faster.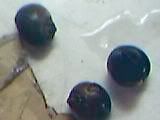 but, i was sad for a while 'coz i found out three were already dead.
if you're gonna ask me how i found out they're dead
just imagine a doctor checking for pulse and using a stethoscope.
Nald said i could have just listen to the other snails who were crying.
and then, i cooked them...
and if you didn't know yet, i cook mean when it's
gata.


Nald asked me if they wailed.
not funny.
now came the hardest part...
eating them.
eating them, when minutes earlier you saw them slither and squirm.
eating them, when earlier you were pounding on their butts.
eating them, when earlier you found out how much filth they have on them.
eating them, when you were covered with snail ass filth.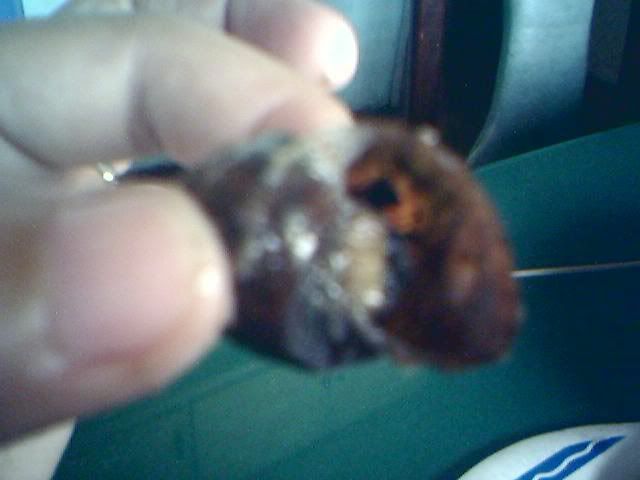 ew.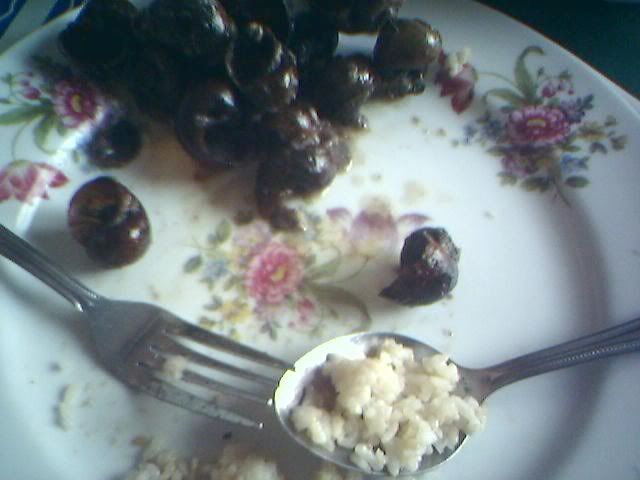 but after a few bites, i found out they were tasty.
they were delish.
ehem. ehem.
i cooked them (
gata, eh.
)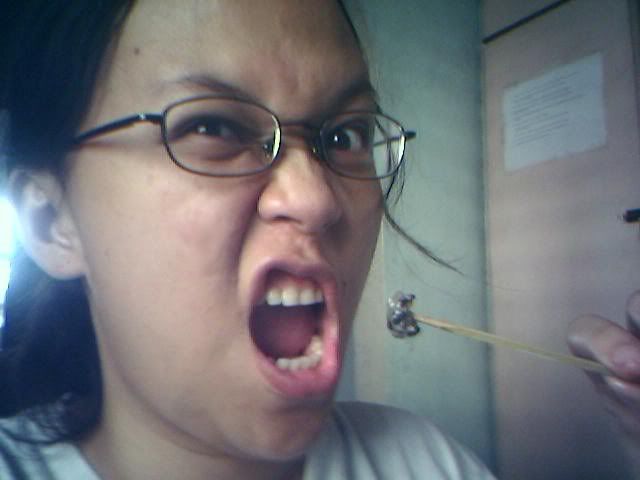 now, i'm eating them.
with a stick.
Nald ate them by sucking them out.
and then i asked him what the snails ate.
and he said something about cemeteries
and tombs that i wouldn't want you to read.
okay, that was gross!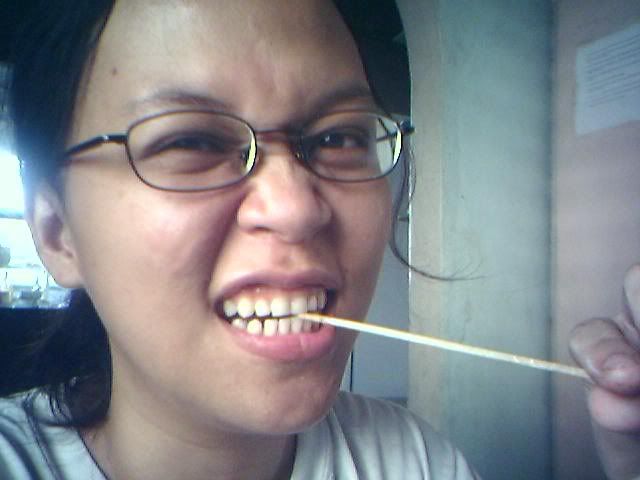 now, i have a stomach full of snails.
i'm happy.
i'm calling myself the queen of the snails.
*burp*