since i have resigned from the company i work for (long story),
i was just there these past few days to complete my clearance...
Mai and I are completing it together
since Mai also resigned ahead of me...

after a long wait for nothing,
Mai and I had lunch and watched a movie
(Saint Ange, stupid movie as far as we know)...
we had lunch at Heaven 'n Eggs...
i had the Dear Bacon, Love Eggs...
and Mai had almost the same, i forgot the name, though.
They have a breakfast style menu and have
nice bottled variety of syrups for their pancakes...
they have jam, too!




they also have swing seats,
but we do not dare to sit there again
coz we couldn't eat properly on it...
it keeps on swinging back and forth
when we ate there the first time...

Since Hannah wants to know where we ate
(and maybe how we looked like),
i took some pictures.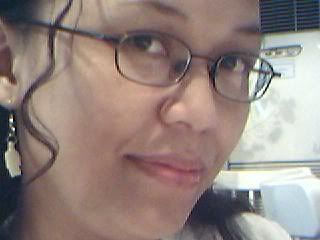 nice place, huh?

btw, it was Hannah's treat because it was her birthday...
goodness me, Hannah isn't here but she
can still treat us out on her birthday? hehe...

then my former supervisor texted me to come
back to wait for the HR person, so i did...
Mai went home ahead of me...

as i was waiting for the HR person to arrive,
i thought of taking pictures of myself
and my former office...
so, i call this a tribute to (

insert company name here

).

first, since a tendril of my hair dropped from my tie,
i tried to take a picture of it. nice and curly, no?




then i looked down and stared at the carpet,
but then the turtle fone ornament kept on swinging
back and forth in front of my fone, so i took a picture of it, too...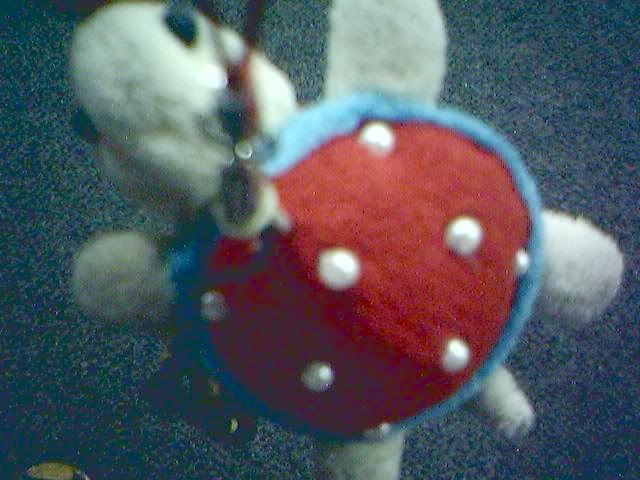 then i saw my shoes, saw their pitiful state,
and decided that i needed new shoes. don't ya think?




soon after, i took a picture of Manong guard at the lobby
where i surrender my fone and where i log-in everyday.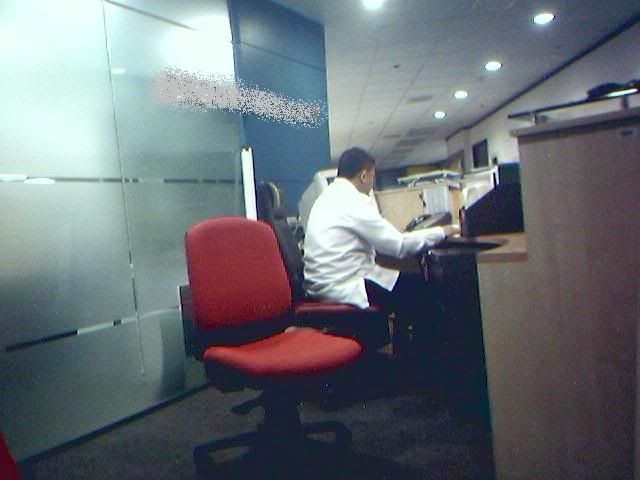 and then the company logo.




and then my Fruitas melon shake that i'm so lovin' now.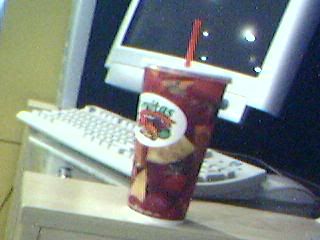 and the lockers where we put our belongings.




minutes after, i felt the urge to pee,
so i went to the bathroom where rumor has it, were full of ghosts...
i took a picture but cannot see even a glimpse of a spirit's presence.




i even took a picture of the left-hand side faucet which i always use
to wash my hands and brush my teeth.




then i went back to the lobby to continue my long wait...
i put up my right leg, and saw my shoes again,
and decided that i really, really need new shoes.




i had a long day, so i guess i have to slump into
the nice, soft sofa to rest for a while.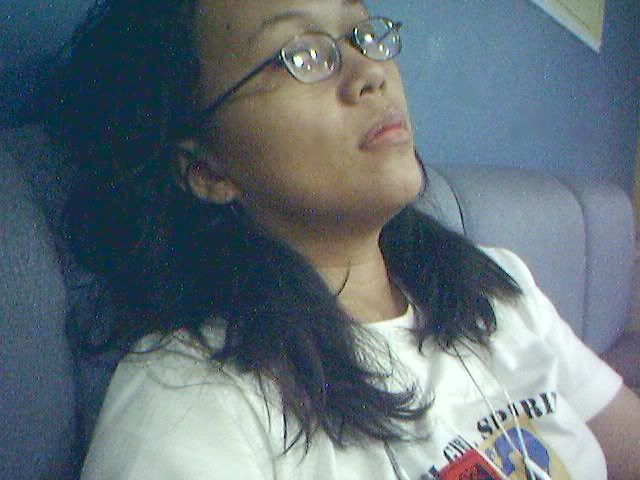 soon after, the person i'm waiting for arrived
and served me my exit interview.
it went well. i hold no grudge over the
company or the people i worked with.
i felt happy. relieved. and broke. hah!

the day after i have to come back to complete my clearance.
i took a picture of myself after i took a bath.
see how i look like now that i'm jobless!




i really look happy, no?
Yes, I am.. I was not sad about not having my former job,
just disappointed at how it happened and that i was not going to have
any more money to pay for my bills.

when i got to the office, i waited for Mai for a few minutes
and then we started off completing our clearance...

as we came to complete the last two signatures, we couldn't.
darn it, we forgot our health insurance cards! wah!
didn't know we had to surrender those...
so we have to come back again tomorrow.

i took pictures of Mai on the sofa because she looked really happy.
you have to ask her why, though.




before heading home, we took some pictures with Anne...
see that all three of us were wearing black..
no, we didn't plan on wearing the same color shirts, mind you...
i think, we just have the same brain wavelength... strong ESPs!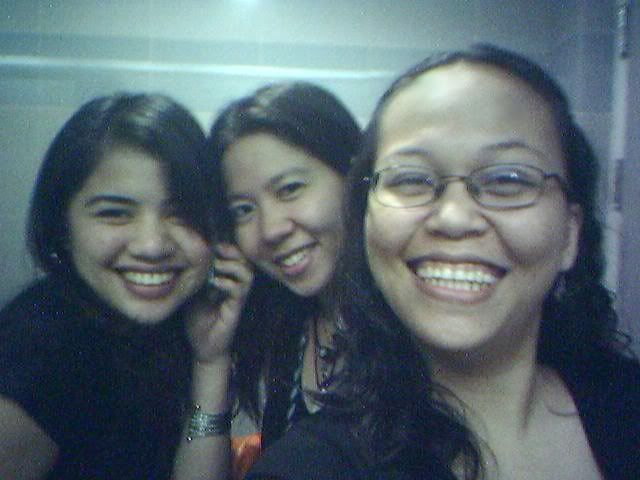 we promise you, Anne, this will not be the last you see of us.
Friends forever, right? (

yup, ang pangit ko.

)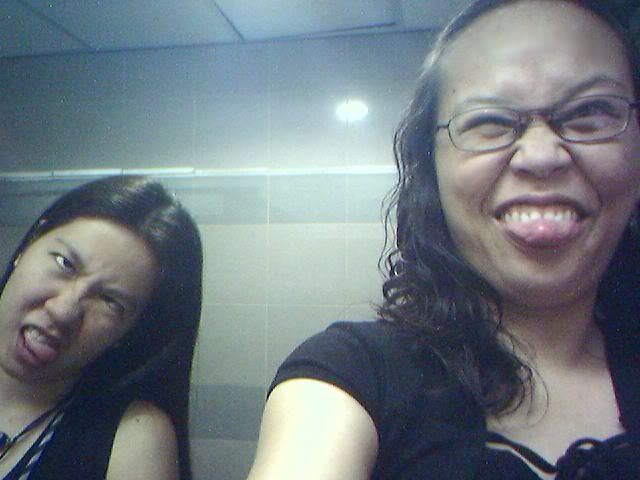 and then we went home.
tomorrow is another day for taking pictures
on probably our last visit to the building.
we just hope that we can finish our
clearances without any hassles...
we need our last paycheck ASAP! hehe.

so, goodbye JG.
goodbye, Manong Guard.
goodbye, nice but slow elevator.
goodbye, team.
see you again tomorrow. hehe.