a lot of things happened during the week, some of it was posted
here
.
the new digicam my mom bought from the States is my favorite gadget now. Was able to take a lot of pictures. It brought super clear pictures, even at night. Of course, the camwhore started taking pictures of herself.
Last night Nald and I watched PBA at the Araneta. Biboy Ravanes gave him two tickets. He is a customer at Jollibee BF where Nald is Store Manager. We were sitting right behind the Ginebra players (vs Red Bull). It was a lot of fun. And being in good seats are way too much exciting.
We even saw some celebrities there like Patrick Garcia, who is just in front of me, and is such a hottie. Danica Sotto, who is prettier on TV and looks normal in person. I can say that given a lot of money to fix my face, I can give her a run for her money. LOL. There are also some players who wasn't playing anymore, but I don't know who they were.
It was a good game. Ginebra was great. The fans were also awesome, the way they cheered them on. Nald jumped up and down. Shouted at the players, though, nicely. Other people shouted expletives at them and the referrees.
I had a fun night, even if I had a cold, and almost puked at the MRT. We didn't use the car 'coz we might not make it in time for the game because of the traffic.
Anyway, I wore a pink low cut shirt and Nald kept on looking at my boobies and spent half of the night telling me to pull up my shirt. Men! But I have to agree, I saw some who really looked at them. They must've thought I had huge boobies, but then seeing them up close, I'm sure they got really disappointed at what they saw. Sexy shirts are deceiving.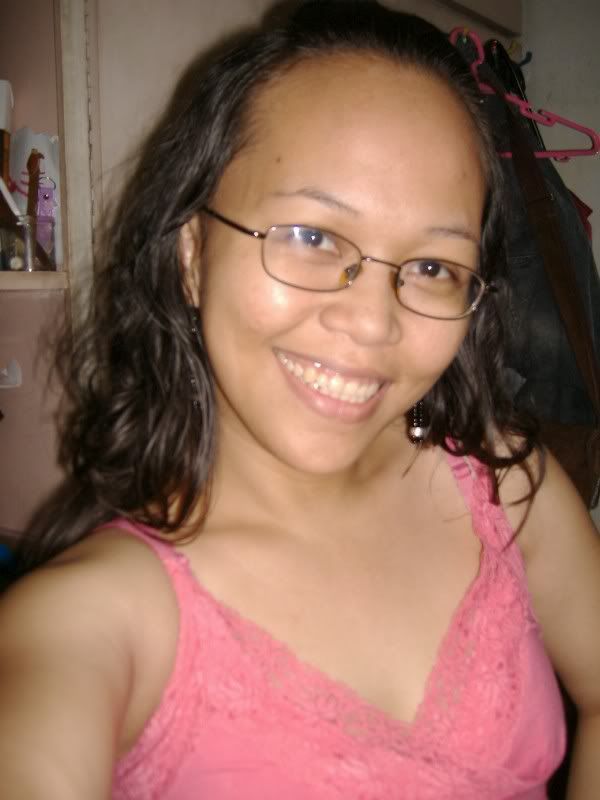 Oh yeah, sluttie with a big forehead and a flat chest in the house. Run for your lives!