i wanted to go to the zoo for the longest time, but couldn't find the right time.
for holy week, my mom went to my brother's place for a vacation.
when she came home for Easter, I took the opportunity to
finally go to the zoo with my kids. my brother, his wife, and baby Bea went, too.

the first thing i noticed was the entrance fee.

*grin*



since my dad worked for the zoo when we were kids as a payroll clerk,
we could get in for free. now, we had to pay.

*LOL*



now, it's 40 bucks for adults and 20 for the kids.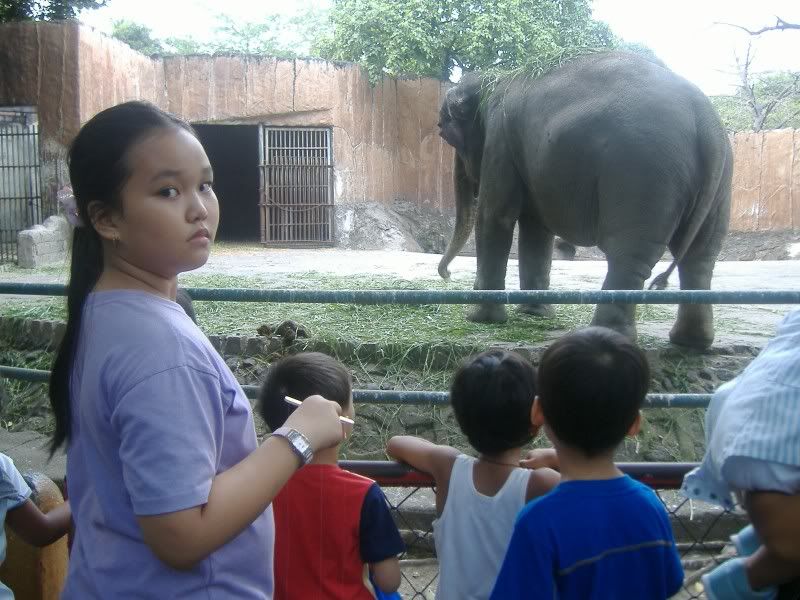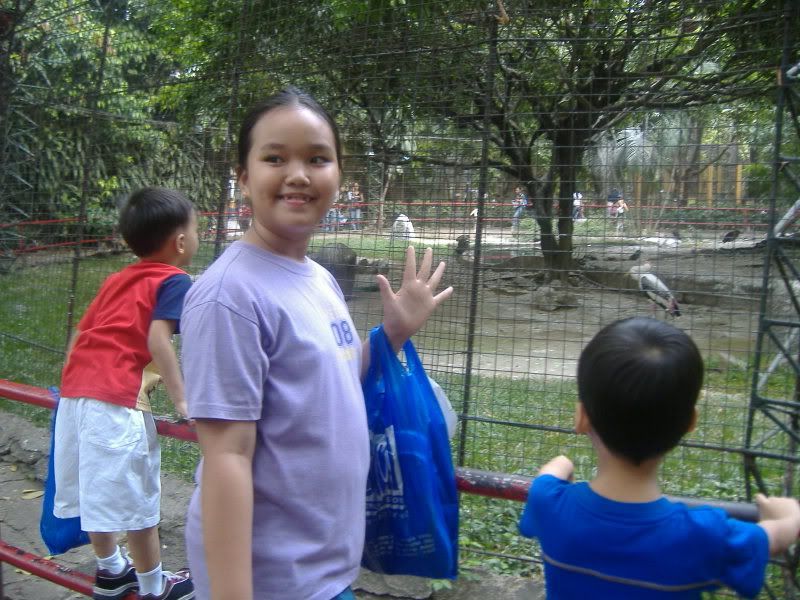 next thing i noticed was...

oh my God, where is Tony?!



And that pretty much sums up what I did there. Look for him.
Good thing my mom was there to take care of Dale who wasn't interested in animals, i guess. 'Coz all he did there was eat ice cream, and then play (there's a playground).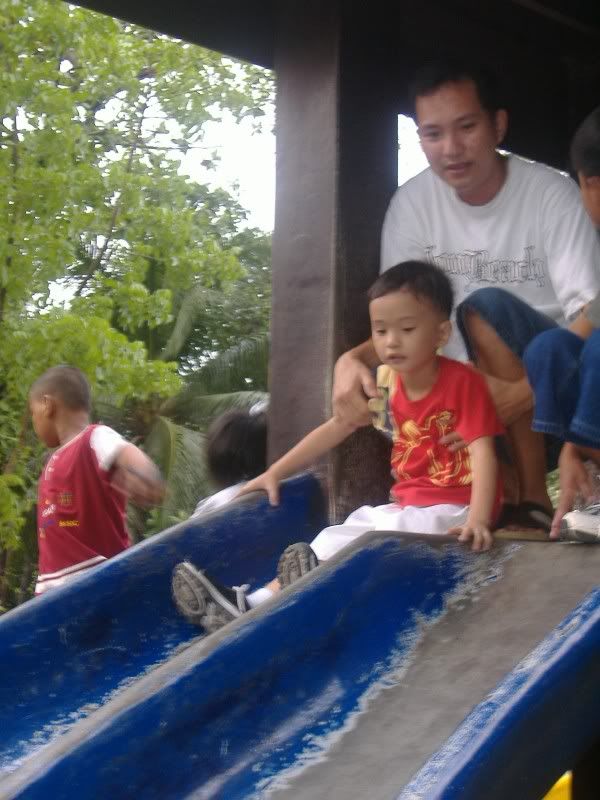 Unlike Tony, who couldn't last a minute from one cage to the next.
And with, i think, half of Manila and Pasay there that day,
I really couldn't afford to let him out of my sight.
i couldn't even get a decent picture of him.




anyway, it was fun. the animals were abundant compared
to the last time we were there (ages ago). except they were still missing a giraffe.
the old one, well, got old and died. pity.
the giraffe is one of the main attractions there.

of course there was this cool chimpanzee who has a kitten for a pet.
too many people around the cage = no picture.

and the scary limping tiger. the falcons... i loved the falcons!




the peacock.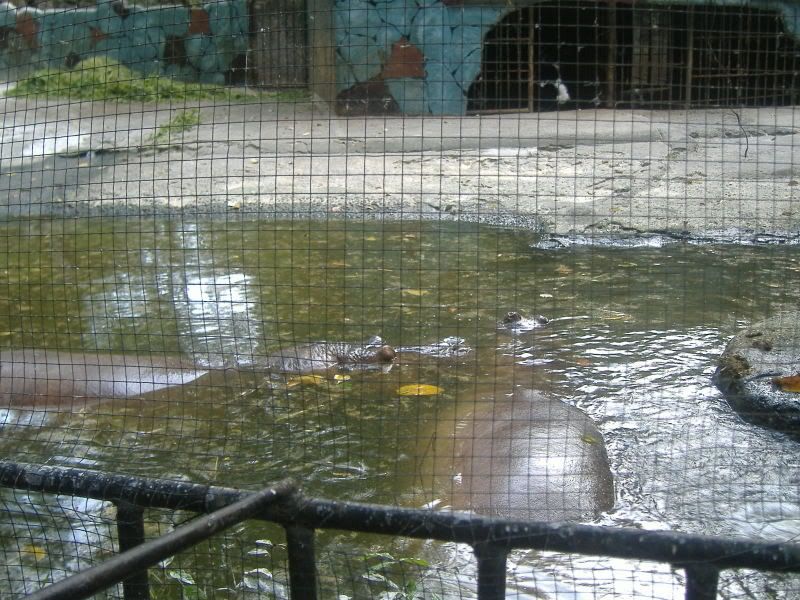 the gigantic rhinos.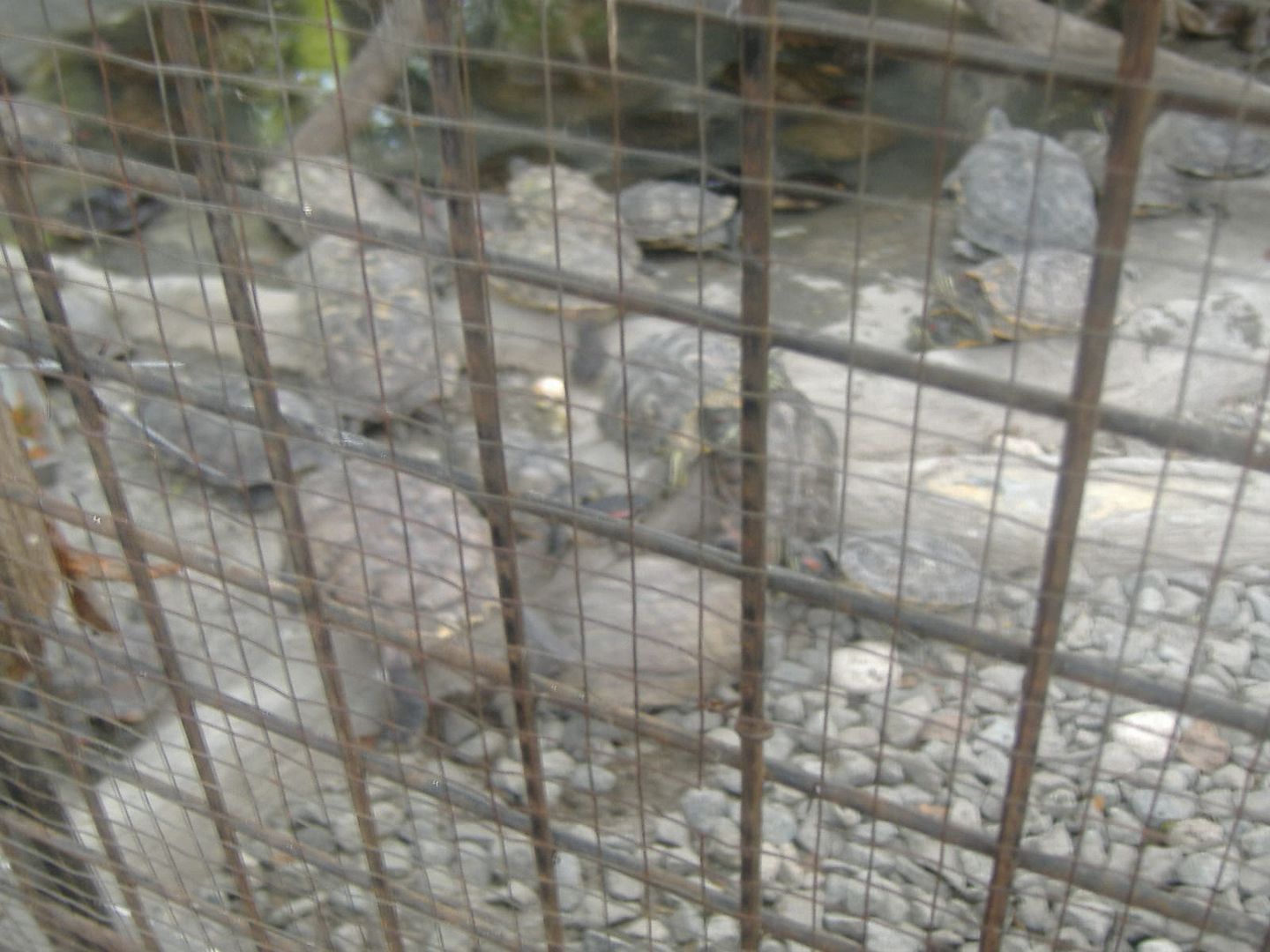 the turtles.




this drugged bird (or maybe the flash shocked his eyes out).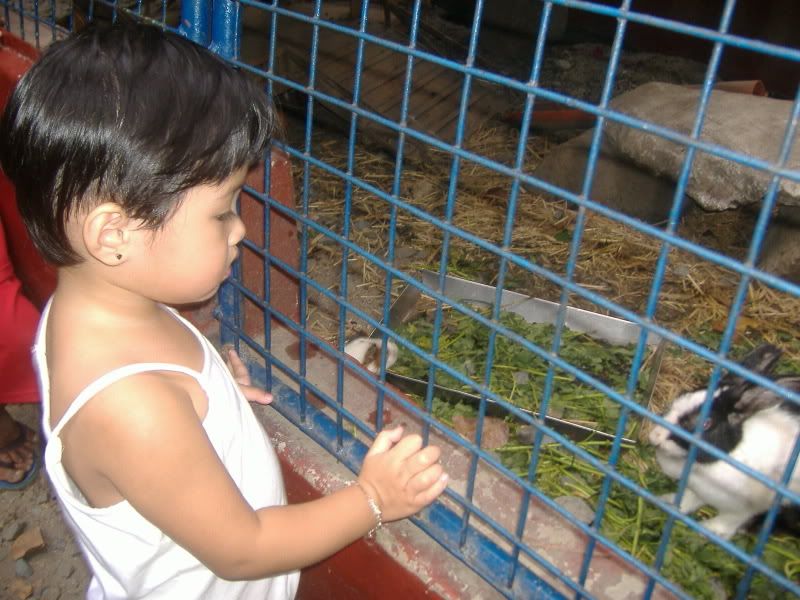 the bunnies that Bea loved.




and this lonely monkey. is it me, or is one of her tits showing?

*LOL*



and the stuffed animals. Of course, they were off limits to people.
But hey, my brother got carried away and thought that Dad still
works there, so we kinda 'slipped' into the office quietly.

*wakokokoko*



funny thing with the stuffed animals is that they scared the bejeezers out of Tony.
I was carrying him that time, and when he saw them,
he tightened his grip on my neck, and he probably would've killed me,
til I managed to say that they were already dead. and stuffed.

*cough*






I couldn't blame him though, they scare me, too.




we only stayed there for less than 2 hours, but we were exhausted after.
what with all the chasing we did with Tony, and with the playing with
Bea who kept on going for the slides.

but it was a fun experience and if you really don't have enough money to spend,
the zoo is the right place to bring your kids for a little exploration.



Note:


if you're gonna go, bring food and drinks. they cost double there.
alcohol, a change of clothes, tissue, hankies are necessities.



oOo






i'm posting this triumphant smile coz Dale got in at
San Isidro Catholic School as Grade 1 full mainstream.
He did well during the interview, the principal informed me afterwards.
Her only negative comment was that he talks too fast.
He was asked to pray, to write certain words, count,
recite the alphabet, and some pertinent questions.

they only ask for submission of regular assessments,
and a dialogue with his former teacher.

he was sure that he got in that when i was looking at the list of school supplies
he needed he wanted me to buy them already.
he didn't leave until I said yes. and we did.

now, i really am not sure if i'm relieved that he passed.
coz now, i have these fears.
the workload, the schedule, the teacher, the classmates, the parents,
his bowel movement schedule, his penmanship, his... everything.

scenarios keep on flashing on me before i sleep, when i look at him, and in between meals.
what if he doesn't make it? what if he couldn't deal with it?

i'm also thinking too much 'coz i have to work.
with no yaya, and three kids going to school, how will we manage?

what if something happens and i'm called by the school for some reason and i'm at work?

during these times, i wish i wouldn't need to work and just be a
plain mother and be with my kids more.

but reality sucks.

big time.